Susan Graham White is a leading dressage competitor, trainer, teacher, and international judge. 
Susan holds licenses as an FEI "I" Eventing judge, a USEF "R" Dressage judge and a USEF "R" Dressage Sport Horse Breeding judge. She has officiated at more than 300 USEF/USEA recognized competitions, and more than 70 international events.  
An active competitor, Susan shows several dressage horses at the national and the FEI levels, and has earned USDF Bronze, Silver and Gold Medals. She is an authentic trainer who has herself produced a young 2-year-old from in-hand work through all the levels up to FEI Grand Prix.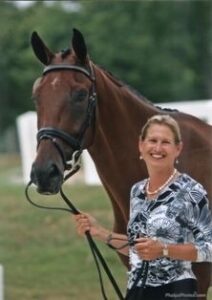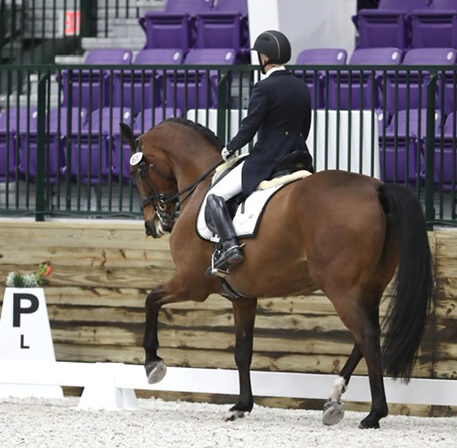 She has successfully coached her eventing students through Advanced, and her dressage students through the FEI levels. Most of her students are serious competitive riders, both professional and amateur.
Susan is in great demand as a clinician, thanks to her track record of steering riders toward their full potential.
When she is not teaching and training at Wolfhaven Farm in southern Maryland, she travels extensively throughout the country. In the winter months she is based out of Skipjack Farm in Ocala, Florida.
As part of her commitment to giving back to the sport, Susan heads the USEA Future Event Horse Committee. She has also been a member of the USDF Freestyle committee and has served on the board of directors for the Potomac Valley Dressage Association.
Susan is also an accomplished musician with several albums available for purchase.
To learn more about her music career, please visit www.susangrahamwhitemusic.com.